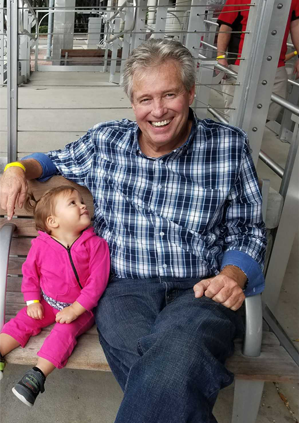 Rungle in the Jungle is a clever picture book for young children. Kids will be captivated by its vivid illustrations, while adults will appreciate the simple, poetic story and its valuable life lessons about fear and the power of positive thinking. Rungle in the Jungle is the perfect story for kids and adults to share together! As every kid learns, everyone gets scared sometimes—even jungle animals! What's important is facing your fears with strength and positivity. Just like life, the jungle might seem scary, but there's also a lot of fun to be had.
The Royal Rungle Wedding is the sequel to Rungle In the Jungle. This is Jessica the Giraffe's story of making her dreams of being a bride come true, surrounded by Joshua the Jaguar, Timmy the Tiger and all her jungle friends. This book is currently being created ~ watch as we make her story unfold!
As the night-time story teller for his small children, Logan created Rungle in the Jungle using their names for the main characters; Jessica the Giraffe, Joshua the Jaguar, and Timmy the Tiger. After twenty years and several failed attempts, Logan met Rachel McCoy, whose charming and colorful illustrations brought Logan's characters to life.